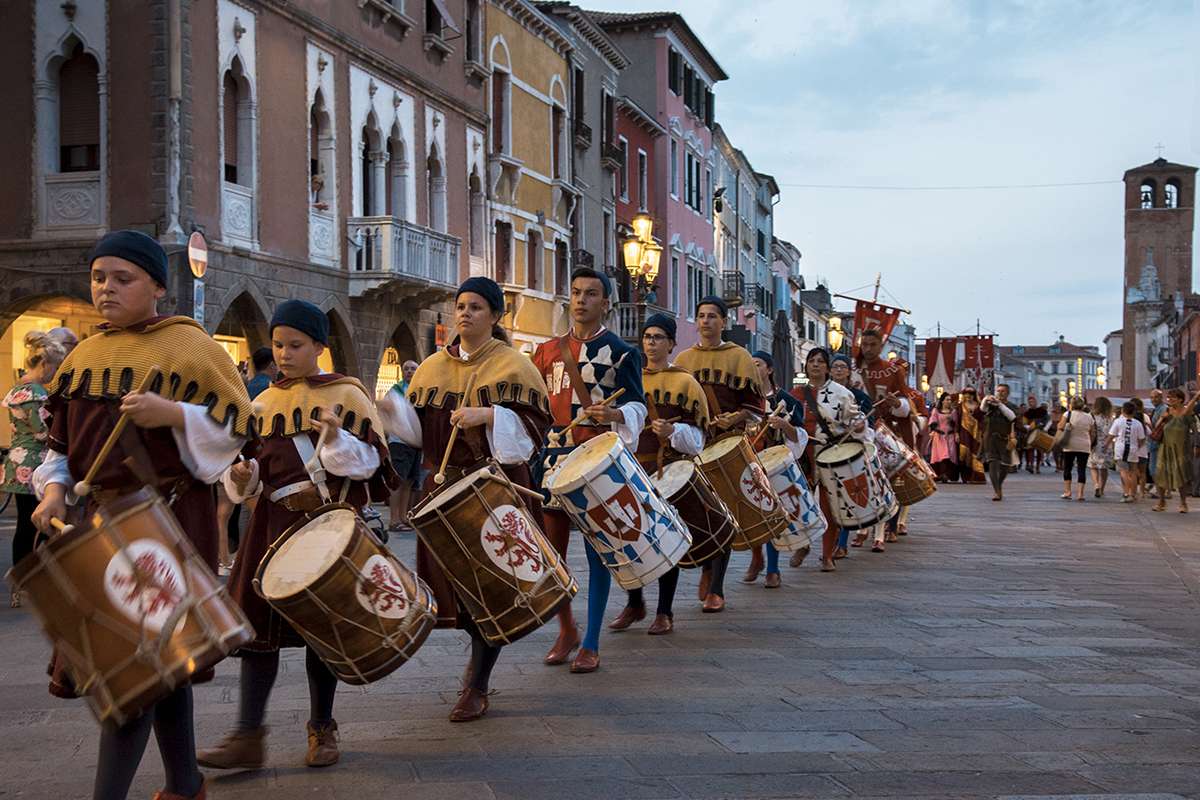 Location
The seafront of Sottomarina is a very popular choice with families who want to experience a true beach vacation with their children, on beaches that offer a variety of opportunities to have fun, and utmost safety along the entire coastline.
In the immediate surroundings, less than ten minutes away by car, Chioggia is an ancient maritime city. Here history is everywhere, in the Canal Vena where the 'bragozzi' – typical fishing boats with their colorful sails – are docked, as well as in the churches, and the old taverns offering a tasty and delicious fish based cuisine.
The Hotel Europeo is also an excellent starting point for visiting nearby Venice, Padua, Rovigo and the Venetian villas along the Riviera del Brenta.
How to reach us
By car | Take the A4 motorway (Milan-Venice), exit at Padova interporto and continue along for Piove di Sacco and Chioggia, then Sottomarina Lido. At the second roundabout in Sottomarina, continuing along Viale Mediterraneo, turn right onto Via Barbarigo and take the fifth street on the left, where you'll find the hotel. If you're arriving on the A13 (Bologna-Padua), exit at Monselice and follow the signs for Chioggia / Sottomarina.
By plane | The nearest airport is in Venice (58 km). Car rentals are available, or take the line no. 5 bus to Piazzale Roma (Venice). From here, take the bus to Sottomarina. Get off at the last stop in Viale Mediterraneo, just 400 meters from our hotel.
By train | From the train stations in Padua and Mestre, regular bus service is available on the SITA and ACTV bus lines to Sottomarina (the last stop in Viale Mediterraneo, just 400 meters from the Hotel Europeo).
The beach
Sottomarina is a popular seaside resort, renowned for its very fine sandy beach, which is rich in minerals – such as augite, quartz and silicate – facilitating the action of the sun's rays and providing a beautiful sun tan.
In addition, the locality enjoys a pleasant ventilation from the prevailing breezes and the air is rich in iodine, which together with the quality of its sand is ideal for helio/psammo therapies.